Attention Military, Veterans & Contractors With Hearing Loss!
Thousands of veterans, military and government contractors may be entitled to receive financial compensation for hearing loss caused by defective earplugs. The dual-ended Combat Arms Earplugs were manufactured and sold by 3M to all 4 branches of the U.S. military from 2003 to 2015. These earplugs were originally developed by Aearo Technologies, a company 3M bought in 2008. Many soldiers received these earplugs, especially those deployed to Iraq and Afghanistan in the early 2000s. 
3M's earplugs may have caused thousands of soldiers to suffer complete or partial hearing loss. The military has fought for our country, now Griffin Purnell is ready to fight for our service members. Between the years of 2003 to 2015, 3M earplugs were mandatory and supplied to many servicemen and servicewomen with the intent to protect them from dangerous levels of noise. 3M had an exclusive contract with the U.S. military via the U.S. Department of Defense. 
3M has admitted, however, that the earplugs were not properly designed and in reality, did nothing to protect soldiers from significant hearing loss to the point of deafness. They also withheld this information from the United States Justice Department and did not recall the product, choosing instead to discontinue selling the earplugs. 
The subtle design flaw lies in the length and shape. The side of the earplug that was supposed to fit snuggly in the ear canal would instead become loose once inserted into the ear, leaving service members unprotected from repetitive instances of damaging sound levels. Most users wore the 3M earplugs for years unknowingly at risk for hearing loss and damage - it was difficult for the wearer and a second person looking at the wearer to be able to tell the earplug was loose. 
The case is not against the military directly but the manufacturer of the earplugs. Hearing impairment — including hearing loss and tinnitus — remains the number one disability among veterans. Griffin Purnell has the experience to fight for you.  We're ready to get you the compensation you deserve. 
On January 27, 2022, two U.S. Army veterans won a combinded $110 million in the latest decision from a series of lawsuits alleging 3M sold military faulty earplugs that cuased their hearing loss. 
On December 15, 2021, a federal jury in Florida awarded $22.5 million to a U.S. military veteran who proved that he suffered hearing damages as a result of using the military issued earplugs. 
On November 1, 2021, a federal jury in Tallahassee, Florida awarded a $13 million verdict to a U.S. Army sergent who proved that he suffered hearing damage as a result of using the military issued earplugs. The verdict included $800,000 in compensatory damages and $12.25 million in punitive damages. This was the seventh bellwether trial in the litigation. This award represents another bellweather-trial victory for the hundreds of thousands of veterans seeking to hold 3M accountable and recover for their losses.
In October and November there were two 3M defense verdicts. Its unknown at this point how this may impact on going settlement talks between the parties. 
On June 18, 2021, a federal jury awarded a $1.7 million verdict to former Infantryman Lloyd Baker for hearing loss caused by 3M's defective earplugs. This award represents another bellweather-trial victory for the hundreds of thousands of veterans seeking to hold 3M accountable and recover for their losses.
On April 30, 2021, a federal jury awarded a $7.1 million verdict against 3M for damages caused by its defective earplugs. The trial involved three Plaintiffs: Stephen Hacker (20-year Army Veteran), Luke Estes (Tank Platoon Leader), and Lewis Keefer (Army Medic). All Plaintiffs began to gradually notice a decline in hearing after using 3M's defective earplugs.
The jury verdict against 3M awarded $2.1 million in punitive damages to each plaintiff and additional damages for medical costs, pain and suffering, and lost earning capacity. After the trial 3M stated they intend to appeal the verdict as other bellwether trials continue. It's difficult to draw a firm conclusion about the future of the MDL until we have additional trials; however, this verdict serves as an important milestone in obtaining justice for the thousands of veterans who have been harmed by 3M's negligent conduct.  
On March 29, 2021, the first trial in one of the largest U.S. mass torts ever has kicked off.  3M will seek to defend itself against claims that its Combat Arms Earplugs version 2 or CAEv2 were defective. 
On July 27, 2020, A Florida federal judge ruled that 3M Co. can't escape allegations that it sold defective earplugs by arguing its government contract preempts those claims (i.e. government contractor defense). The cases will move forward with trials set to begin in Spring of 2021. 
On December 9, 2020, five military members and veterans urged a Florida federal judge on Monday to group their bellwether cases for a single trial, saying their cases "involve overlapping, and frequently coextensive, issues and facts." These military members and veterans were selected among a pool of 220,000 other cases currently charging that 3M misled the military in making faulty ear protection that caused their hearing loss.  
How Do You Qualify For A Earplug Lawsuit?
Our law firm is reviewing claims that meet the following criteria:
1. You served in military between 2003 to 2015
2. You wore military issued earplugs during service
3. You were exposed to loud sound during military service
4. You have been diagnosed with hearing loss
If you meet these criteria, contact the Wisconsin or Texas office of Griffin Purnell to get the 3M earplug claim filed.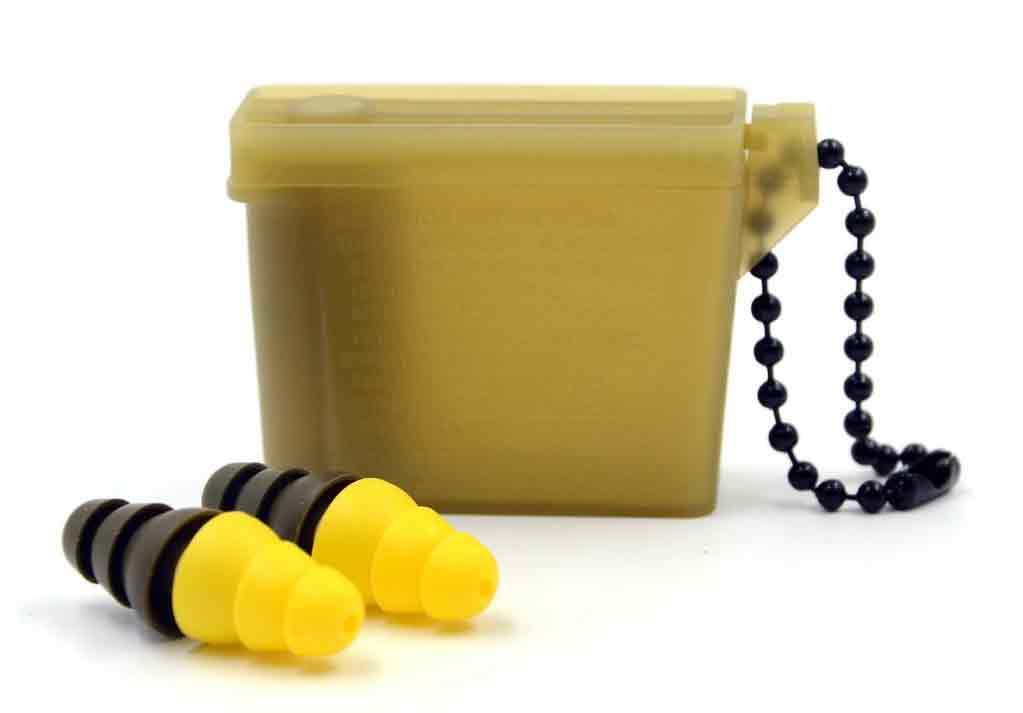 Contact the Attorneys of Griffin Purnell
If you want to file an 3M earplug lawsuit, work with the experienced lawyers of Griffin Purnell. With help from our attorneys, victims may be able to receive financial compensation and get justice.